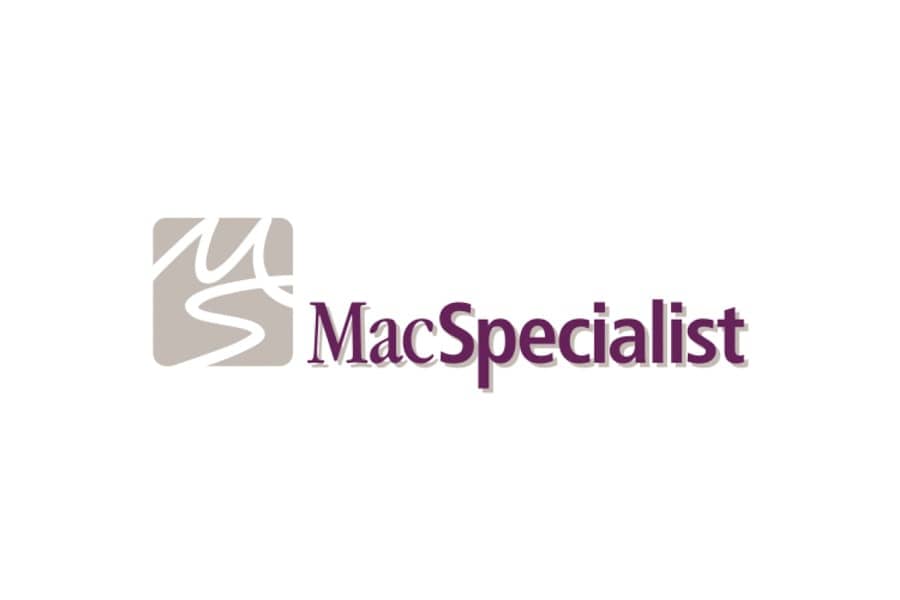 In 2006, I entered into a partnership that purchased the assets of Glen Ellyn Computers d/b/a MacSpecialist in the Chicago area.
The Opportunity
I was the Director of Sales at Glen Ellyn Computers d/b/a MacSpecialist in 2006. That spring, I was approached by our training director who owned a small percentage of shares in GEC. He presented me with an opportunity to partner with him and (potentially) purchase the company from the majority shareholders. I expressed interest and asked to be provided with more details.
Over the next month, the two of us met regularly to analyze the company financials and determine the feasibility of a buyout. Our meetings brought us to the following conclusions; a) the business had the potential to be highly successful, b) we wanted to own it, and c) neither of us really understood accounting— but the basic math looked promising.
Preliminary Planning & Negotiation
Next, we scheduled a meeting with the other two owners who also happened to be the majority shareholders who hired and promoted us. We met for dinner at a local restaurant and proceeded to tell our bosses we wanted to buy their company. I'm not sure how seriously they took us going into the meeting, but by the time the check came, they provided us with a number.
It was (of course) much higher than we'd anticipated but then again neither of us had ever bought out our bosses before, so we didn't have strict expectations. After dinner, we thanked them and told them we'd think it over and would reach back out after we talked it over.
Following the meeting, my potential business partner (let's call him Partner 1) and I went back to performing our normal duties at work and set times to continue the discussion between the two of us over the coming weeks. I must say, work isn't the most comfortable place to be after basically telling your bosses that you think you'd do a better job running their company than they could. Nevertheless, we persisted.
In our next meeting, we asked ourselves the following questions:
How do two 25-year-olds raise $ (I won't give out the number but it was more money than I'd ever seen before) to buy their place of work?
If we somehow figured that out, could we produce the necessary profits to recoup?
Was the place worth what was being asked?
If it wasn't, did it matter?
Being the young and ambitious chaps that we were, we set out to get our answers. The obvious next question was:
How do we get the answers to these questions?
That's when a young and naive me said, "I know! Let's learn how to write a business plan. A bank is sure to hand over the money as soon as we show them what we're capable of." Surely Google can help us learn to write a business plan.
Enter searches: "How to write a small business plan" and "software for writing a small business plan." As predicted, Google provided. Palo Alto Software's Business Plan Pro for PC appeared in the results. Score!
One problem: neither of us owned a PC. But wait a minute. Apple runs on Intel now. We'll just "buy" a copy of Windows and run the software on our Macs. So, we did.
Since then, Palo Alto released an online version and renamed it LivePlan. I highly recommend it (and they're not even paying me for the link)!
Writing a Business Plan
Over the next two weeks, I spent my free time writing a business plan. First, I wrote the marketing plan because marketing seemed easier than the rest. Then, I wrote the executive summary. Next, I started plugging in projected income and expenses. After that, it was time for assets and liabilities. After everything was entered, I clicked "save" and got a big fat "X." That's when I thought, "uh oh. This doesn't look good— but what if I increase our projected revenue?" Because there was only one way to find out, I went back and increased our projected revenue. The result this time: green checkmark!
Shortly after, Partner 1 returned to town from an assignment and I shared my findings with him. We both determined that my increased projections were attainable. On to the bank!
Yeah, no.
Scrutinizing the Business Plan
Thankfully, we had the sense to run our plan by family members and some mentor types before we made complete fools of ourselves at the bank. The responses were overall favorable but I will never forget when my father said, "this sounds like a good business but what does your accountant say?"
Accountant? I didn't even know H&R Block read business plans! Well, not quite but you get the point. It was time to hire an accountant to tell us whether we were crazy or not.
Fast forward to the first meeting with the accountant. Here's what we learned:
IF we structured the deal differently, we could probably get the business for quite a bit less than we initially thought.
Updating the projections with these new numbers made things look great.
Even if we got the bosses to accept this lower offer, Hell would freeze over before a bank lent us that much money.
Oh, and I had to learn accounting.
We walked out with the following options; find a third partner or give up on the idea of owning that company.
Bringing in Partner 2
Over the course of the following week, we bounced around the idea of taking on a third partner. At the same time, word of our plan had apparently leaked to a fellow manager at the company.
He was a fairly-new employee but he was an older guy who'd worked for the military industrial complex building helicopters before he decided to become a service manager for an Apple Specialist and he was a great manager— and I really liked him.
When he approached me to ask what was going on, I figured "what the hell. I probably won't be here long if this deal blows up anyway," so I told him what was going on. His response: "I'll do it." Partner 2. Amazing how life works sometimes.
Another month of meetings with accountants, lawyers, and banks in addition to calling in countless favors and a whole lot of begging and borrowing, we were ready to make an offer. Time to call the meeting with the bosses and get this thing done.
The Real Negotiations
I'll never forget this period of my life. When we finally made it to the "real" negotiations, we brought our accountant to help us explain why our offers was going to be quite a bit less than they were expecting. I'll spare the details but I'll just say they were really pissed off when we presented our number. In fact, the meeting didn't really last too much longer after that.
I think at that moment, they realized the heads of all 3 of their income-generating departments had inadvertently banded together to offer them less than they wanted. Now that I think back on it, it may not have happened as inadvertently as I'd originally thought. And here I thought work was uncomfortable when the bosses thought we were trying raise the money to meet the original offer.
The Purchase
Not long after that meeting, the bosses informed us that they wanted to meet again. At first, I thought we were getting fired but the meeting turned out to be about the buyout. They wanted to negotiate some more. So, we did.
A few more meetings later, we signed a letter of intent. This was followed by negotiations with everyone from the banks – to the property leasing company – to Apple – to the dog catcher. Seriously, that process felt so much longer and significantly more painful than the negotiations with the people who could actually fire me.
In the end, Partner 1, Partner 2, and I formed a new company and presented a check to purchase the assets of GEC d/b/a MacSpecialist and became TKC Innovative Solutions, Inc. d/b/a MacSpecialist.
I was a proud 33% shareholder of an Apple Authorized Reseller, Apple Authorized Service Provider, and Apple Authorized Training Center in the Chicago metro at a time when Apple's market was just beginning to skyrocket.
One more thing—
Although things didn't turn out exactly how they'd wished, I really owe a lot to my former bosses at MacSpecialist [the Glen Ellyn Computers version].
They gave me some pretty good advice over the years, and presented me with countless opportunities to learn things that I never thought I would.
In the end, they gave me the opportunity to buy their company and for that I'm forever grateful.