An overview of my time as an employee at Glen Ellyn Computers d/b/a MacSpecialist in Villa Park, IL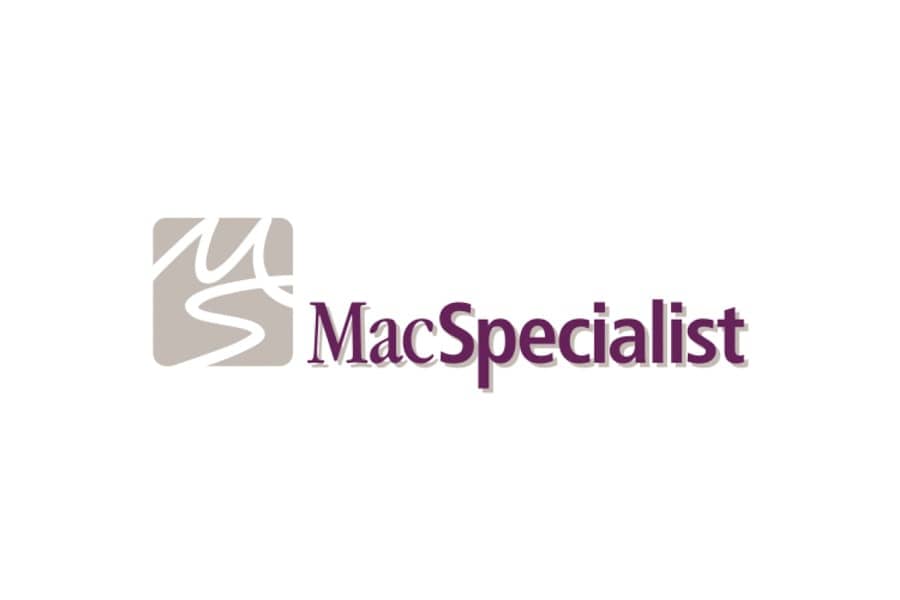 Lead-up
I began working at Glen Ellyn Computers, d/b/a MacSpecialist in Villa Park, IL in 2002. I'd been working as a part-time DJ, electronic dance music producer and club event promoter but my income was inconsistent so I decided to look for a day job. I began scouring the internet, looking for employers who required Mac OS experience. Apple didn't have anywhere near the market share they do now so my skills were somewhat specialized.
Eventually, I stumbled across a craigslist classified that mentioned something along the lines of, "Seeking passionate Mac users for sales position at Apple Authorized Reseller and Service Provider." At first, I was a bit hesitant because I viewed the word "sales" as a pejorative, but Mac OS and music production skills weren't exactly in high demand, so I sent in my resume.
Interview
When I went in for the interview, the owners explained to me that their customers were mostly creative types and my skillset was beneficial to the position. In addition, they told me I was already performing sales tasks every time I promoted my own music or club event. I think that's the moment everything started to click. Not all sales people are scumbags and I didn't even have to view myself as a salesperson if I truly believed I was helping people. I eventually accepted a position in retail sales.
Retail Sales Associate
I can't even begin to explain how much I learned during that first year of working in retail. Sure, I had to know the different Mac models, tech specs, part numbers and price points but the place was also a service provider which meant I was able to convince our technicians to teach me about hardware repair, wireless networking, networked storage, and servers. My philosophy: learn everything I could so I didn't sound stupid in front of creative pros and IT guys when they stopped in.
Promotion Opportunity
After I was there for about a year, a couple of opportunities for a promotion opened. I was given the opportunity to either move into service and become a technician or continue with sales and become an account manager for our corporate clients. At the time, I was still working as a club promoter on nights and weekends and even bartending a couple of nights per week and I was stretched thin. I knew I needed to make a change. My choices: pass up the promotion to stay in retail and hope the music career eventually paid off, become a technician and work to become an engineer, or become a corporate sales rep.
My Decision
This led me to another life-changing conversation with the bosses. I presented them with what I believed to be my choices and told them I was unsure about what I wanted to do. During our discussion, the main boss (John) told me a story how he sold pens in St. Louis to raise money to buy a recording studio or something, but it eventually morphed into some of the best advice I've ever gotten; anyone can learn technical skills and get incremental raises but there's always a ceiling. There is no ceiling for great sales people. No salary cap. No other skill can could ever produce the income that great sales people produce. (Think Steve Jobs.) I was convinced.
Account Manager
From that point on, I became invested. The first thing I did was enroll myself in the same technical training courses that our technicians and engineers were required to take. I passed the Apple certification tests for support and server essentials. Why? Because I didn't want to sound stupid in front of highly qualified people and I didn't want to have to take an engineer to every single sales call. I think our service guys appreciated it too.
During my time as an account manager, I won business from companies I'd never step foot in and from people who I never dreamt would buy Apple products; Windows IT guys. Turns out Apple was starting to gain market share because of iPod's popularity and executives began using the products. They suddenly became open to allowing Macs on their networks and this meant the PC guys in IT were suddenly willing to take meetings.
MacSpecialist engineers were exceptionally talented when it came to integrating Mac OS Server with Active Directory. This meant we could give the Mac-hating IT guys the same control over the Macs as they had over the PCs. It meant they'd allow Macs on the network. And it resulted in sales. My invoices grew from the thousands- to the tens of thousands- to the hundreds of thousands and I was eventually promoted to Director of Sales.
Director of Sales
As Director of Sales, I began picking up managerial experience. I was responsible for the retail and B2B sales teams. This meant that in addition to day-to-day managerial duties such as; scheduling, operations, and meeting quotas, I also received lessons in recruiting and managing turnover. It meant that I had to fire someone for the first time. It was a horrible feeling that I'll never forget— and if anyone tells you otherwise, they have no soul. Termination is unavoidable and there plenty are ways to make the process more efficient but it's never easy.
Achievements
During my time spent as Director of Sales, I personally crossed the $1M/yr. in sales milestone and build a client list that included Sanford Corp. [Sharpie], Brookfield Zoo and a few concert tours (more on that later). For a company with just over 15 employees, that's not bad. I was in the process of building a team that I believed could replicate my successes and life was good. And that's when I was approached with yet another life-changing opportunity; a chance to buy the company.
Purchasing the Company
I finished out the Glen Ellyn Computers / MacSpecialist days in negotiations that resulted in me becoming a 33% shareholder of a newly-created company that purchased the assets of Glen Ellyn Computers. The assets included; the d/b/a name, the inventory and most importantly, the Apple certifications.
Read more:
MacSpecialist Brand Development